self service mobile app builder
Mobile Application Features 
Our platform comes with many different features. Select the ones you want for your own mobile application and customize the items displayed with buttons, styles and colors to create a fully branded experience.
Engaging Multimedia
Combine video, music and more. Podcast features enable users to listen on the go, even if they navigate outside the app. Music player features get people pressing play and also combine our native music feature. In no time, you will be going platinum. No more double-posting, you can integrate iTunes tracks and albums; sell songs in-application and video integration. Your videos can be synchronized automatically in order for them to see the latest before leaving the app. Integrate your albums or create an exclusive in-app gallery to show beautiful galleries of native images.
Analytics of an App.
Get your users engaged, get their activities viewed. When people use your app, how many people download your app, track money spent on item and on food orders, appointment scheduled can be tracked and many more.
Ordering of food
Meals mobilized: When you can order it on the go it pulls-out the taste better. By the means of ordering native food features, there is a direct return on investment seen from restaurants since the power of placing an order is in the hands of customers. Menu items updated, availability and post pricing, in-app payment accepted, email received and confirmation; is just that simple!
 Push Notifications
Unlimited messages should be sent to your special users, also send rich notifications to Android and iOS users with features of Geo-fencing and push notifications. The right customers can be targeted by you anywhere at any time you want.
Mobile Shopping Cart
Create your own marketplace by purchasing on the palm of your hand or organize your store online with easy sales solution. Without back injuries, Businesses can stock their stores through our merchandise features alleviating them from back injuries.
Integration of payment with PayPal and to checkout.
Customize item photos & descriptions.
Tax rates and delivery fees should be set.
In details, manage your orders.
Accept payment in-app
Dynamic Content
Update with effortlessness
Contact information
Mobile reservations
Real estate feature
Custom appearance
Zigmos is the best choice to create a quality mobile application to build your business and generate more sales. Having your own mobile application allows you to shorten the distance between you and your customers. No Coding Required. "Do It Yourself" or we will design your dynamic web app and mobile website for you!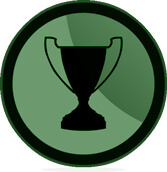 LOYALTY CARD
Create a digital loyalty program featuring one or several cards.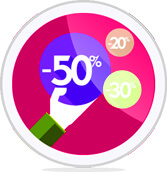 DISCOUNTS
Get the store sales rolling with simple, high-performance discounts.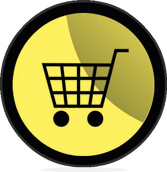 MCOMMERCE
The complete feature to sell online, from a single or several stores.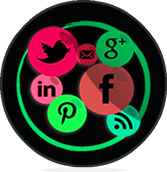 SOCIAL NETWORKS
Make your application and social network pages communicate with each other.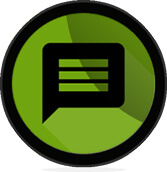 PUSH NOTIFICATIONS
Let businesses contact their clients whenever they want and whenever the need arises. It's unlimited.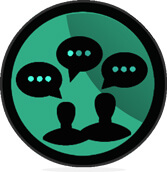 SOCIAL GAMING
Challenge users and increase their purchase frequency. An original, fun, effective tool.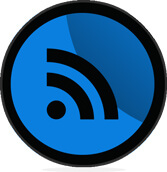 RSS FEEDS
A blog or news feeds that you'd like to feature? Feeds can become a part of your application.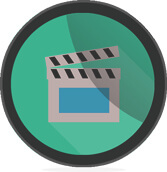 VIDEO GALLERIES
Don't let users quit your app to watch your videos.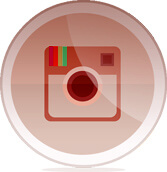 INSTAGRAM ALBUMS
Integrate Instagram albums directly in your apps.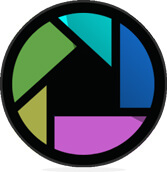 PICASA ALBUMS
Retrieve, choose and display your photos from Picasa.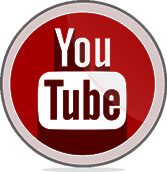 YOUTUBE VIDEOS
Display a complete Youtube channel or just specific videos.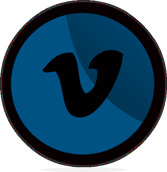 VIMEO VIDEOS
Integrate beautiful videos from Vimeo.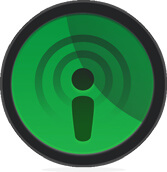 PODCASTS
Let your users follow your Podcast videos or tracks.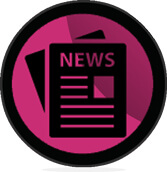 NEWS WALL
Share your store with your clients and get useful feedback.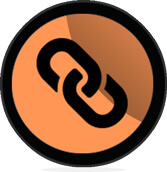 LINKS
Add any external web link to your app, let the clients know about it and can visit it directly.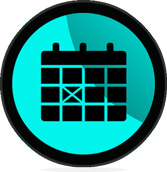 BOOKING
All users can book a place or anything you want, with an easy and multi-store plug-in.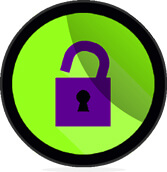 PADLOCK
Lock your app wholly or partially, and create VIP access. Unlock with membership or QR code.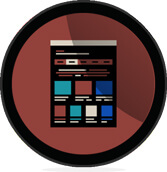 CUSTOM FORMS
Build your own forms to offer surveys, contact form and many others.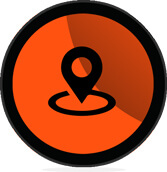 PLACES DIRECTORY
Create directory of nearby places and points of interest.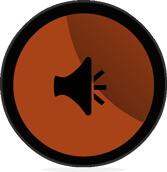 AUDIO
Create playlists from iTunes, Soundcloud, Podcasts or your own files, and let the music play.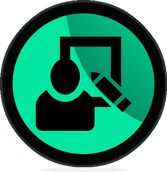 FAN WALL
Allow users to send photos and comments to create a great community.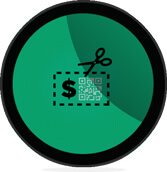 QR COUPONS
Create discount coupons unlocked once a specific QR Code is scanned.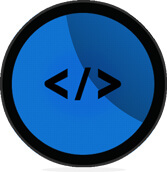 HTML CODE
Insert your own HTML,  to create your own page as you need it.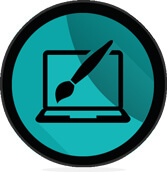 YOUR DESIGN
Customize every page with your colors and every background with your images.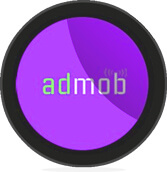 ADMOB INTEGRATION
Display banners and interstitial ads and monetize your apps with one of the biggest Ad networks.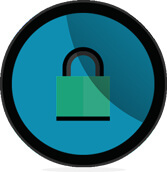 USER AUTHORIZATIONS
Assign full, restricted or customized access to your users.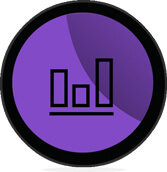 STATISTICS
Keep an eye on your operations at a glance.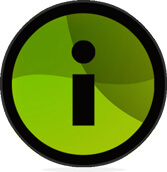 BUSINESS INFORMATION
Integrate any sort of information you'd like about your business. Whether it's your food menu or services.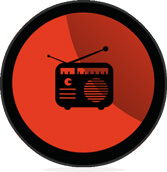 WEB RADIO
Integrate your favorite web radio station into your app; let your users listen to what you are broadcasting online.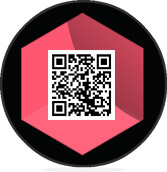 QR CODE READER
Allow your users to access specific data embedded in a QR Code of your own.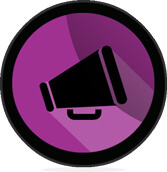 NOTIFICATION TOPICS
Create topics with users subscriptions, send targeted notifications and in-app messages.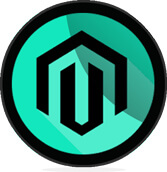 MAGENTO INTEGRATION
Automatically integrate all of your Magento store items into a mobile shopping cart feature.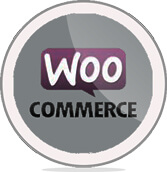 WOOCOMMERCE INTEGRATION
Automatically integrate all of your Woo commerce store items into a mobile shopping cart feature.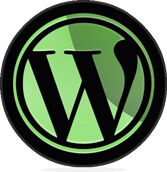 WORDPRESS INTEGRATION
Automatically integrate  your WordPress Blog website into your application feature.
GPS DIRECTIONS
Give your customers turn-by-turn GPS directions to your business from anywhere in the world.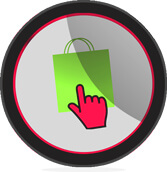 PRESTASHOP INTEGRATION
Automatically integrate all of your Prestashop store items into a mobile shopping cart feature.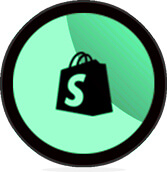 SHOPIFY INTEGRATION
Automatically integrate all of your Shopify store items into a mobile shopping cart feature.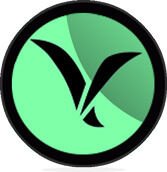 VOLUSION INTEGRATION
Automatically integrate all of your Volusion store items into a mobile shopping cart feature.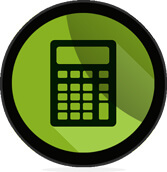 TIPS CALCULATOR
Include a tip calculator inside your app to help customers quickly calculate a tip amount for a dinner party.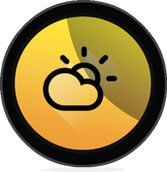 WEATHER FEATURE
Let your customers know about the weather and forecasts for your place.
SOCIAL SHARING
Let the users share the content of the app on Social Networks and with friends.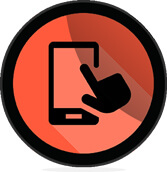 ONE TOUCH CALLING
Give your customers one touch calling feature inside your app. No numbers to save or remember.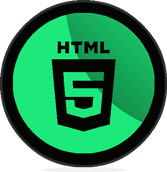 AVAILABLE ON HTML5
Create an HTML5 application and redirect your current website visitors to it, in minutes.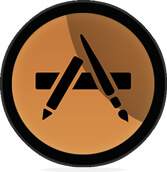 AVAILABLE ON IPHONE
Create a native iPhone application in a matter of minutes using our builder.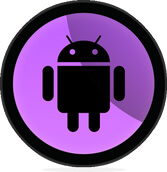 AVAILABLE ON ANDROID
Create a native Android application in a matter of minutes using our builder.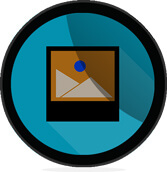 PHOTO GALLERIES
Highlight events and stores with attractive photo galleries.
PRODUCT / PRICE LIST
All products and prices at users' fingertips. A useful feature to let users share with their friends.